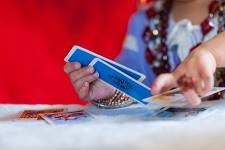 1 credit p.m.
Sally
I am born with a natural gift and I have been in practice for more than 10 years . I have discovered my gift since I was 8 years old and never thought that my gift will serve any purpose . Thankfully I am using this gift to make the world a better place and help those who needs guidance and deserve happiness.
Ervaringen (0):
---

Nog geen ervaringen gedeeld, wees de eerste!


---
Deel zelf uw ervaring met Sally!
Terug